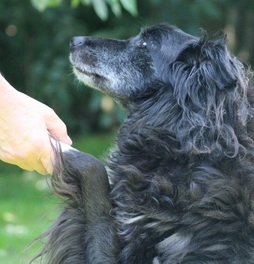 FOSTBC Kennel assistant vacancy
BORDER COLLIE RESCUE
(Registered Charity)
RESCUE KENNEL ASSISTANT WANTED
We are a small happy team, hard working and dedicated to the dogs in our care, and are looking for a dedicated dog lover for a full-time position at the Freedom of Spirit Trust for Border Collies, duties to include feeding, cleaning kennels, exercising and working with the trainers.
 The successful candidate will need to have some experience with dogs, rescue, agriculture etc., be confident around dogs and have a realistic approach to rescue.
 This is a full time position of eight hour shifts over five days to include some weekends and bank holidays as per rota.
The successful applicant must be able to work in a team and also be able to use their own initiative.
This is an excellent opportunity for someone who has a passion for dogs to learn about training and rehabilitation.
Please email covering letter and CV to info@fostbc.org.uk
Further information www.fostbc.org.uk