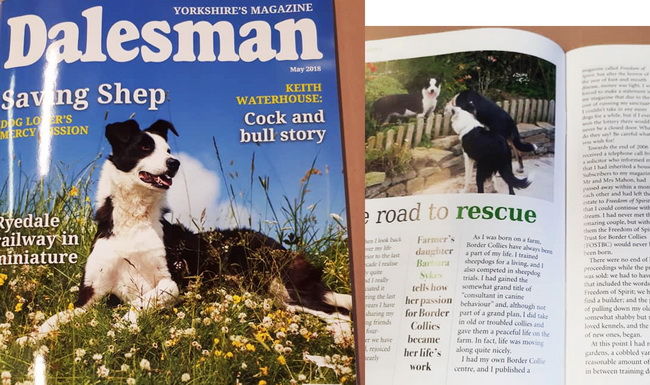 We are excited to be able to tell you all that we have an article in the Dalesman magazine.
The photo shows just the start of it and it talks about how the Trust became a registered charity following a legacy. It is a really interesting read and there are some fabulous photos to accompany it.
We are sure that many of our followers are readers of the Dalesman anyway but if not do please consider getting this copy. It is in the May edition and will be on sale from 25th April. If anyone can't find it in the shops or doesn't want to go out you can purchase them directly from the Dalesman by calling 01756 701033 and they are 4.20 including postage to the UK. They will post overseas but will charge additional postage for that.